Vacations call for different outdoor activities. The most favorite among people is fishing. From kids to elders, fishing is one such activity that is enjoyed by everyone. However, when you are planning, you must equip yourself with the right gear. The right equipment will ensure that you get to make the most of your time by catching large numbers of fish. One such vital gear is bait caster reel. Baitcaster Reel is a type of fishing gear that is available in both right-handed and left-handed models. So you can easily suit yourself according to your needs. The gear is highly useful in catching a large number of freshwater and saltwater fish. Moreover, it has an excellent magnetic brake system too and the stainless steel composition offers great performance.
Here are some of the reasons why you should get a bait caster reel:
Baitcaster Reel Fishing Gear
Catching large-sized fish is often a challenge. However, baitcaster reel makes things easy for you. It first gained popularity during the 1870s. Initially, you might find it difficult to operate. After a few times of trying, you will get the hang of it. Moreover, there are certain steps that you must follow. To cast the reel, you must begin with reeling the line until the lure is about six to twelve inches away from the rod tip. Make sure that you hold the reel properly. Rest your thumb on the reel spool. The reel handle should face upward so that you can see your wrist while casting. Slowly press the spool release button, bend the arm and move the arm forward.
It Has A Modern Appearance
The baitcaster reel has a modern appearance and design. Moreover, it is ultra-durable too. The baitcaster reel is quite convenient to use, and it can handle heavy lines, especially if you want to catch large freshwater or saltwater fish.
Baitcaster Reel Is A Must-Have Gear For Fishing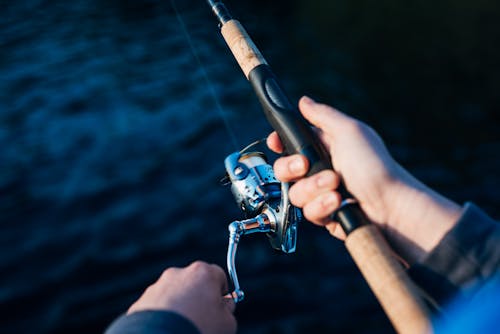 If you love fishing or know someone who does, the baitcaster reel will be the perfect companion. The salient feature of this gear is that it is available in both left-handed and right-handed models. Therefore, you can choose the model that best suits you. Moreover, it comes with a magnetic brake that lets you adjust the rotation of the spool during a cast. It also helps in preventing any adverse reaction that might happen during casting. However, you can also tighten the cast control knob as you are disengaging the reel. This will allow the lure to drop to the ground slowly. Once the spool makes contact with the target, it will stop revolving. The biatcaster reel contains a stainless steel ball-bearing, a carbon fiber drag system, and a long extended handle that lets you have a strong and firm grip.
Baitcaster reel is a handy gear for fishing that lets you catch fish from streams, lakes, and oceans. Therefore, grab one before your next fishing adventure and have a fun-filled experience.