Fishing is a great activity, but only when you have the perfect gears to pursue the adventure. Well, the fishing gear list is a big one, and for a beginner, it can be a bit overwhelming. But, before you head out with your buddies for a perfect fishing adventure, you need to stuff your tackle box with necessary gears. And, here's the buying guide to help you out. 
The Beginner's Kit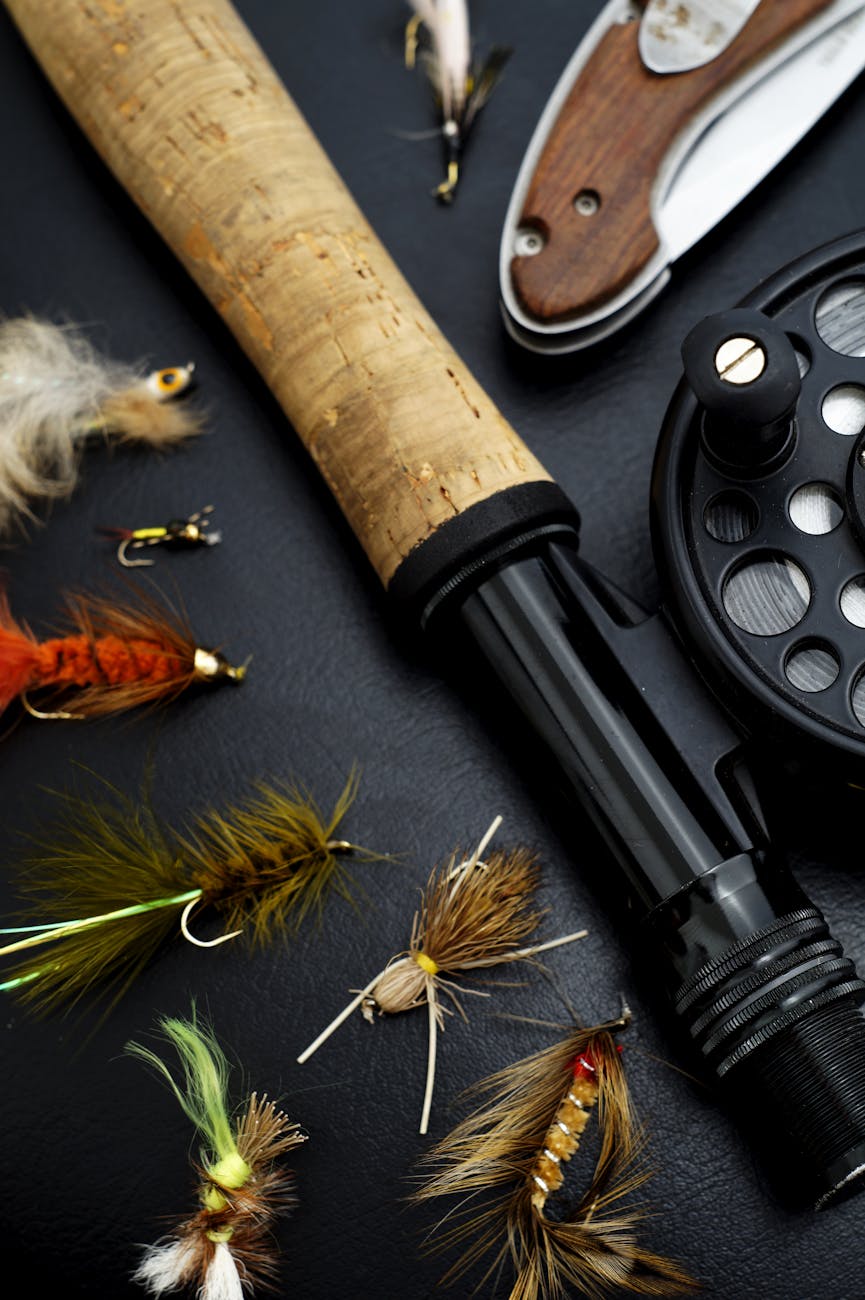 From rods to reels, from lines to hooks, from sinkers to baits, we will be talking about the entire tackle list including swivels, and cutters. Don't worry, the fishing gear is generally inexpensive and very much available in your local store.
Rods & Reels
Rods are slender poles that help you put your fishing line deeper inside the water. A fiberglass or graphite material, fishing rods are chosen depending on the kind of fishing you're going to do. To start with, buy one with medium strength, so that you angle different types of fish, and simultaneously understand when the fish bites into the bait. Ideally, the length of a rod should be at least 30 centimeters.
Reels are needed to wind your line and draw in your catch. Spinning reels are versatile and make fishing on the shore, at a pier, easier than ever. These are budget-friendly stuff and available as a combo with the rods.
Fishing Lines
Lines are a crucial part of fishing, and don't forget to bring extra, as lies tend to get tangled. Sometimes, it breaks when a strong or a big fish bites the bait.
A wide variety of lines are available in the form of simple strings and designer cords, but check the strength of the strings thoroughly when you are a beginner. Lines must be chosen depending on their castability, visibility, and elasticity. Choose the strength based on the kind of fishing you are planning to do.
Baits & Lures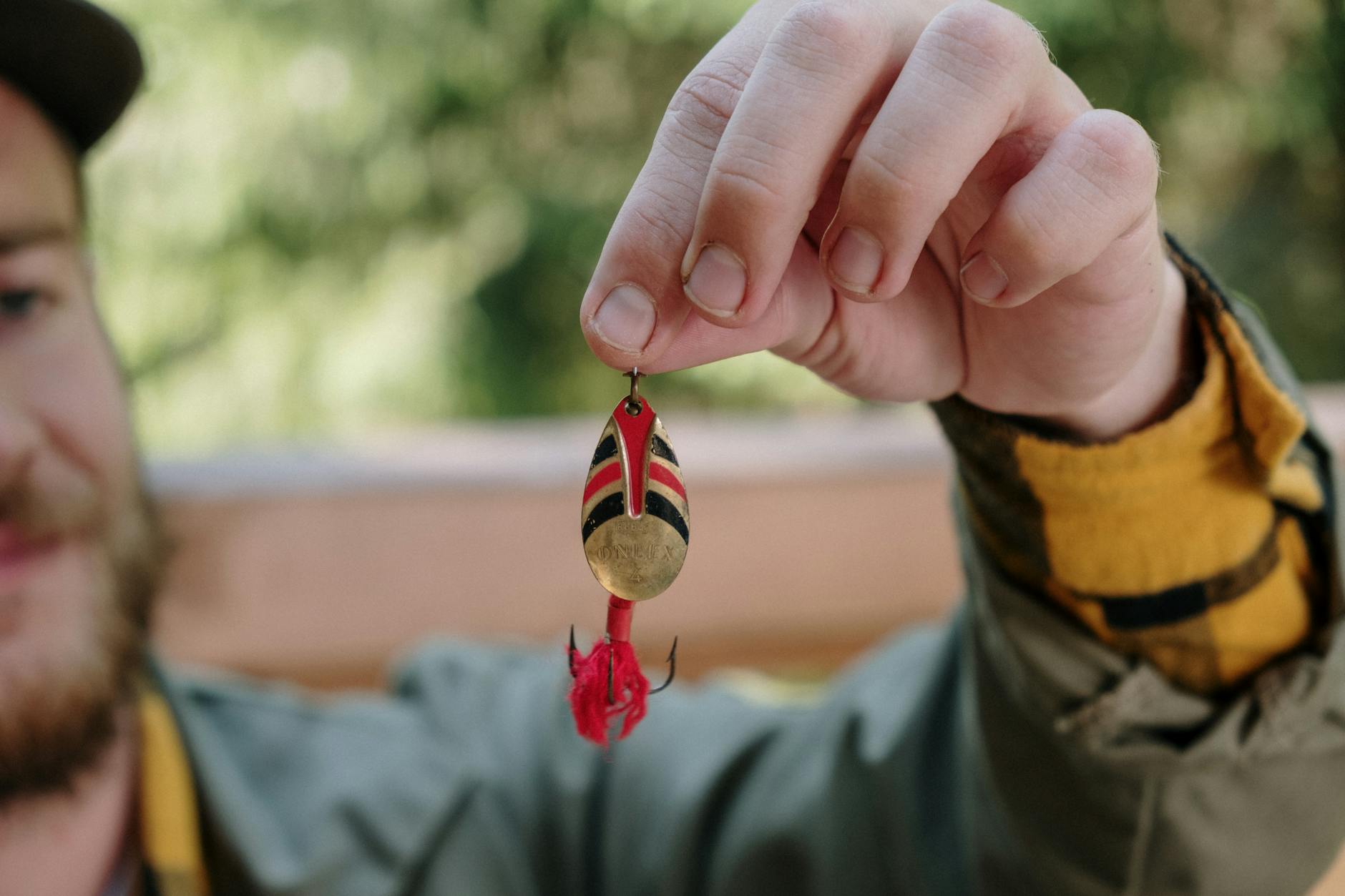 These are attached at the end of the line to attract fish. It is dipped inside the water, and a living bait is the best bait. But remember, different baits attract different fish. "One-size-fits-all" does not work in this case. However, if you are a beginner, opt for the most common types: worms and minnows (small freshwater fish). If you are buying from any store, opt for corn, grubs, marshmallows, smooshed bread, or hotdogs. Store all your live baits in a cold, dim place until you're ready to take them out.
You can also opt for lures that are basically artificial baits. If you cannot arrange live baits, get lures that mimic real fish to attract trouts.
Bobbers & Sinkers
Bobbers or floaters are integral parts of your fishing gear. It lets you know when the fish bites your bait. As soon as the fish bites, bobbers will sink. It's a signal to reel the catch in—no wonder why it's an essential part of your fishing arsenal. Do not buy a bobber, which is oversized. It will then sink quickly, instead of floating.
A sinker is excellent for holding the fishing line in place. For a beginner, it is often challenging to have the line in place. A sinker will help to keep things stabilized.
The Takeaway
Fishing gears are everything that makes things more enjoyable. Apart from the gears mentioned above, it would help if you got swivel, scissors, and sunglasses in your kit. It's essential for a beginner to get the arsenal right before setting out for a trout fishing expedition.